At Duraikan Training we are passionate about developing people to reach their potential so that your organisation can achieve its goals.
We help you crystallise the goals which drive your learning needs. Then we design learning interventions to build the skills your business needs to thrive in a competitive and changing environment.
We realise that most learning takes place on the job, not in a classroom. So our bespoke solutions are focussed on knowledge and skill sharing, and on just-in-time learning tools.
We also provide tailored group workshops on a range of management and interpersonal skills, as well as individual performance coaching.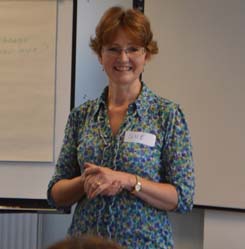 SUE DURAIKAN